About us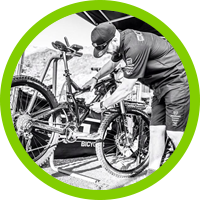 I spent 23 years as a serving soldier before joining Atherton Racing for the 2014 season. I'm a MIAS Mountain bike leader, Pro mechanic and team manager of the Army Enduro MTB Development team.
Setchfield Cycles offers the highest quality workmanship and customer service, getting you back on the road or trail is my priority. We also have a fleet of Bird Zero hire bikes to give people the best riding experience they could want, whether its your first time mountain biking or you want to try out an amazing hardtail MTB.
"Andrew's meticulous planning and attention to detail were a huge asset to the Atherton Racing Enduro team, I'm sure he'll have your bike running as good as he had Dan and Martin's steeds for EWS 2014!"
Dan Brown, Atherton Racing Director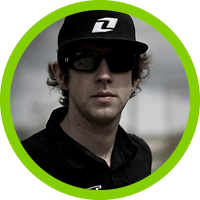 Whats new for 2016? We're proud to announce that we will be working in collaboration Polished Racing Ltd, Pete has been working with Atherton Racing for the last 5 years as Chief mechanic to Gee Atherton.
Pete will be carrying out full suspension services in the workshop ensuring that your suspension works as well as Gee's!
"When I go into the start-gate I need to know that my bike is 100% dialled, every mm counts, every PSI, that's why I'll be working with Polish Pete for the 2016 season, our 5th season together and Pete's 6th with Athy Racing."
Gee Atherton