Servicing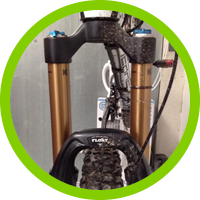 Interim
Health check, External lubrication, Check and Adjust, gears, brakes, headset, wheel bearings and bottom bracket, true wheels, set tyre pressures.
£39.95
Full
As per Interim plus: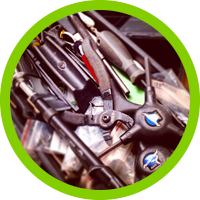 Full strip down of your bike. Strip, degrease and inspect headset. Degrease drive train and re-lubricate. Degrease and inspect axels and bearings. Degrease, inspect, bottom bracket. New brake cables (or hydraulic brake bleed), gear cables. New brake and gear outer casing. Frame bearings replaced during service (£25 extra plus bearings), all re-greased with bolts set to correct torque.
From £135
Wheel Building
Professional bespoke wheel building. Our mechanic is an expert at building wheels, with experience working with the best riders in the world in both DownHill and Enduro disciplines.
From £45 per wheel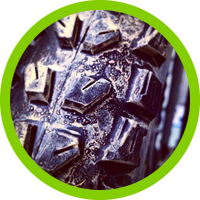 At Setchfield Cycles it is as important to us as it is to you to keep your bike well maintained. All servicing is bespoke to each individual and you will be given the best advice on parts and repairs. We also fit parts purchased by the customer (prices vary depending on the part).
Please contact us either by email or phone to book your appointment or to discuss any work needed.