Revgrips Grip Clamp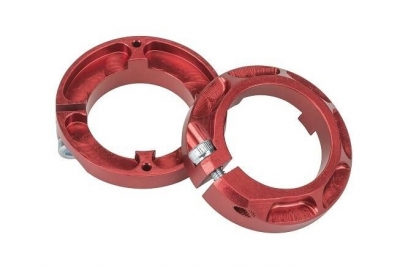 Category: MTB
Subcategory: Parts & Components
Spares you need for your Revgrips Suspension Grips.
Revgrips clamps are machined by Revgrips to incredible tolerances. To allow for the rubber inserts, a great deal of CNC machine time goes in to each and every clamp.

These clamps are sold individually and include a bolt. This allows you to mix and match colours as you wish.
Price: £14.99